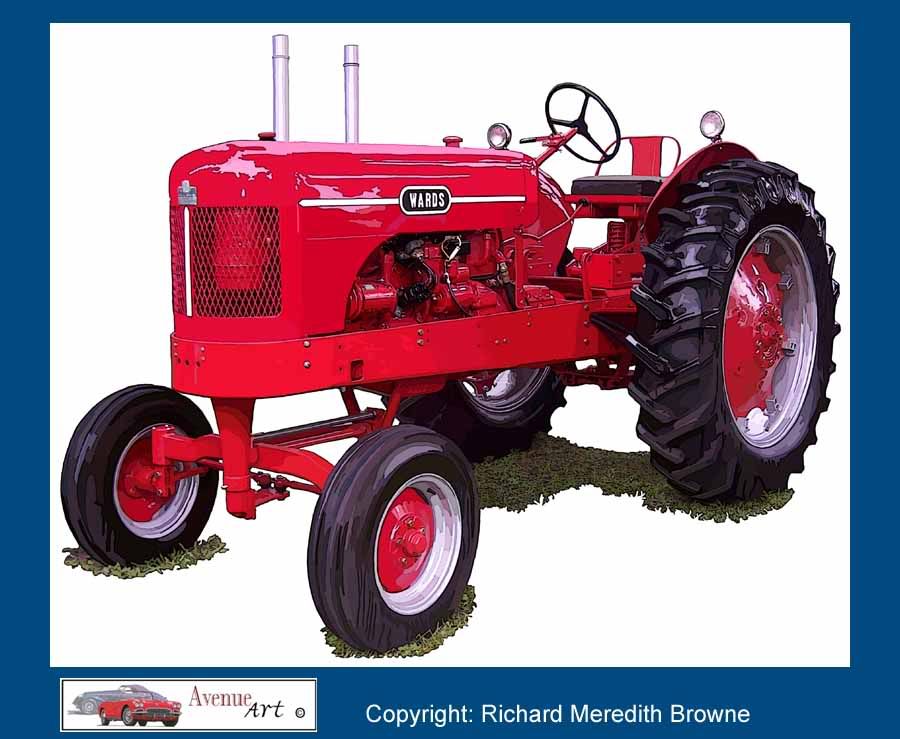 Custom Manufacturing Corporation was formed in Shelbyville, Indiana in the 1940's by three members of the National Farm Machinery Co-Operative. The first Custom tractors were marketed through an agreement with the Diamond T Truck Company. Over the years Custom built tractors under a variety of names including the Lehr Big Boy tractor for Lehr Equipment of Richmond, Indiana, Rockol for Rock Oil Company of Edmonton, Alberta, Canada and the Regal Custom which was sold by Regal Motors of Brampton, Ontario, Canada.
The Harry A. Lowther Company of Joliet, Illinois purchased Custom in 1950. Lowther continued to sell tractors under the Custom name but also made tractors for Montgomery Ward & Company who sold them as the Wards. Lowther sold the company in 1952 and production was moved to Butler, Indiana for a few months until the rights to the Custom name were sold to George Pusch of Hustisford, Wisconsin which lasted until 1954.
The Wards was powered by a Chrysler Industrial engine with dual exhaust.